Best enjoyed ice cold straight from the freezer at -18°, but if you like your drink a little longer the secret botanicals in Jägermeister mix perfectly with ginger beer to make a Jägermeister Mule.
Simply pour 50ml of Jägermeister into a tall glass filled with ice, top up with ginger beer and garnish with a wedge of lime and slice of cucumber for the perfect summer drink.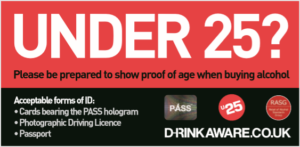 You need to be over 18 to purchase this product. We operate challenge 25. The carrier may request identification and proof of age when the delivery is made.